Keep a neat, tidy home with these unusual cleaning hacks
---
Let's face it, dirt happens. The kids track it all over the clean kitchen and the dog runs through the house right after you're done cleaning carpets.
I think we can all agree – dirt sucks!
Now that we have the 'dirt sucks' out of the way, we can get to the good stuff, 15 Unusual Everyday Hacks To Clean Your House!
I hope you LOVE your free Spring cleaning checklist as much as I do and it helps you achieve some great decluttering and organizing goals!
---
1. Make natural cleaning solutions
Get back to basics and prepare natural solutions to cleanse a range of household items. You can easily make it by preparing a 4 to 1 water to vinegar mixture and run it through as normal followed by plain water, then hand wash and rinse (DO NOT use soap), and voila, clean!
Using vinegar as your main cleaning solution will save you time, money, and keep the environment safe.
We all like that!
---

2. 

Cleaning paint with facial cleansing wipes
Have paint stains on a table or other household surface? Not a problem if you have some pimple pads (facial cleansing wipes) laying around. The alcohol in these will soften even dry paint, and will not leave any marks on your surfaces
---
3. Clean with curiosity
An attitude change may be all it takes to get the tedious work done, and perhaps even make it feel less like tedious work.
Change your mindset from one of annoyance and negativity toward the mess, and see it as an opportunity to practice staying present in the current activity – and making the most of it.
Put an audio book on, some lively music! Make it fun.
---
4. Have someone do the house cleaning for you
Easy enough? Right? A simple google search will lead you to a simple quote and sipping adult beverages while your home gets tidy up. I like this option! 
---
5. Cleaning the toilet with Coke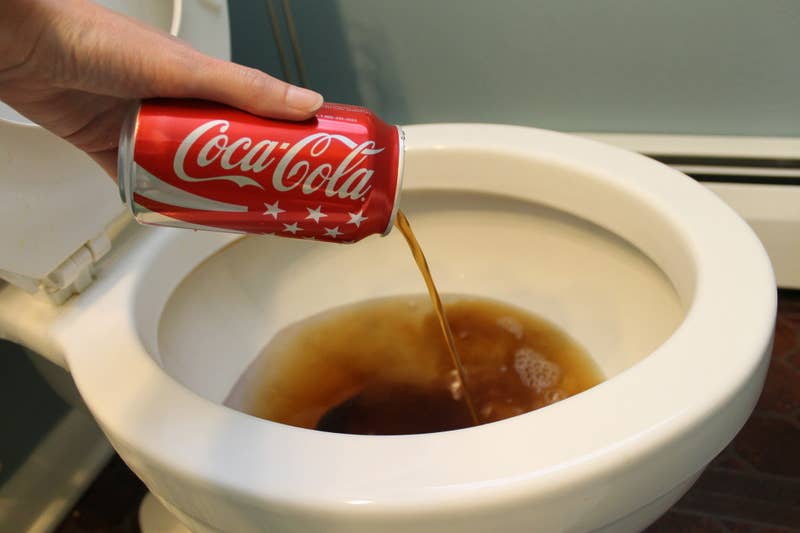 Why not make life a little easier by pouring a can of coke into the bowl? Let it sit for an hour, and the acids in the drink will eat through the stains. Flush a couple of times just to make sure there is no residual sugar.
---
6. 

Use vinegar to shimmer up a tap
Vinegar, the life hack for EVERYTHING. It has its fair share of uses when it comes to household cleaning. Among these is the cleaning of shower-heads and taps. If you can remove the tap, place it in a bowl of white vinegar and leave to soak overnight. If this can't be done, not a problem! Place white vinegar in a small plastic bag and use an elastic or hair tie to keep the tap soaked.
---
7. Dusting vents with a cloth-covered knife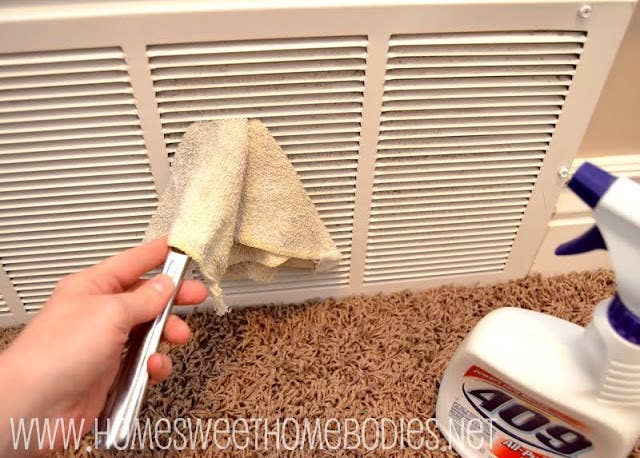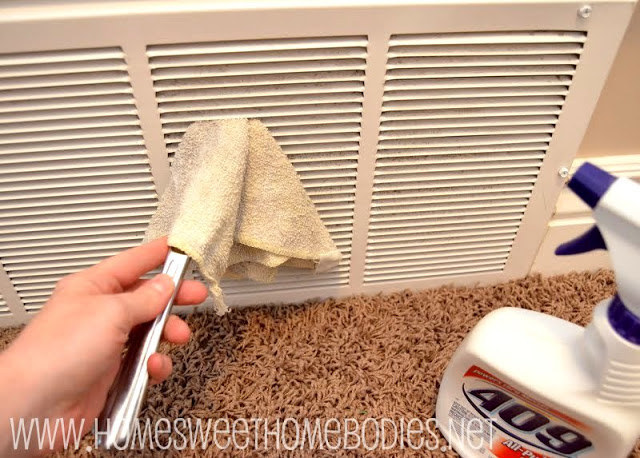 Air vents are often narrow, hard-to-reach spots when it comes to cleaning. A great tool to get in there sits right in your kitchen drawer. Grab a knife, wrap a small cloth around it and spray a little cleaning solution on it.
Slide the knife in between the slates and run it from one end to the other. Remember to adjust the rag to ensure you are wiping with a clean part and not one already covered in soot.
---
8. Use bread to pick up tiny shards of glass
To remove the last of those microscopic pieces of glass – which we often discover are still on the floor when we feel them in our feet – simply grab a piece of bread. Wipe the bread across the surface and it will absorb all of the small shards that are often not visible, or which the vacuum may have just missed.
---
9. 

Use mayonnaise to remove watermarks on wood
---
10. 

Remove microwave odors with lemon, salt, and vinegar
So much goes in and out of our microwave on a daily basis. Varies of scents, it makes sense why it takes on an odd smell at times. Get smelling almost brand new by sprinkling salt on half of a lemon and using that lemon piece to wipe the interior!
These should give your microwave a fresh scent. 
Wanna go the extra mile? Pour a cup or so of vinegar into a bowl, and place it in the microwave for an hour!
---
11. Clean paintings with bread
12. Cleaning with vodka
13. Use a checklist as a starting point
14. Baking soda – secret weapon. Multi-use item
15. Use ketchup to clean a steel pot or pan
---
What are some unusual cleaning hacks you tried before? Name a few below that you've heard of!