7 Super Useful Tips To Improve Your Keto Grocery List And Save Money
---
Losing weight while on the keto diet just got easier!  Today I bring you 7 super useful tips to improve your keto grocery list and save money. These keto grocery shopping list tips and tricks will have you saving on your favorite noms in no time. We'll show you how to avoid grocery store fails like the impulse buy and the sneaky marketing maneuver. These supermarket secrets will reveal some of the most common tactics grocery stores use to get you to buy more,  so you can be armed and ready the next time they strike.
Related Reading:
Keto Grocery List Tip 1: Use a money-saving app like ibotta
Which give you cash-back on most of your purchases off your shopping list across local stores. This app is a powerful tool to have on hand while shopping for keto groceries. Grass-Feed Meats and such can add up quickly. It's good to know you can get some money back. 
Keto Grocery List Tip 2: 
Look at the top and bottom shelves at the grocery store—the eye-level ones stock the priciest stuff
Grocery stores put more expensive items on the shelves we see first, so look up and down to spot the deals.
Keto Grocery List Tip 3: Plan Meals And Make A List
You've heard it, time and time again; walking into a grocery store with an empty stomach and no plan is a scary thing.  It leads to impulse shopping, which leads to spending way more than you should. Set aside a few minutes each week to plan meals based on coupons and deals offered in the store circular.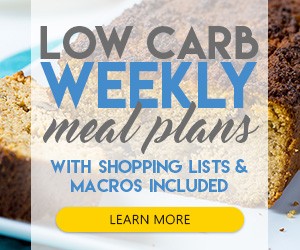 Related Reading:
Keto Grocery List Tip 4: 
Avoid The Inner Aisles Of The Grocery
The grocery store inner aisles are not your friend while on the keto diet. To be honest, there never your friend. For starters, the middle aisle is all the processed and sugary junk! Secondly, grocery stores place essential ingredients—like dairy and produce—on opposite ends of the store so that you're forced to pass through all the aisles and buy more stuff you don't need. Don't get distracted. Shop the perimeter!
Keto Grocery List Tip 5: Never Underestimate the Dollar Store
You can save up to sixty percent or more by buying at the dollar store. The secret's out! Though there are certain items (like meat) you'll want to consult your common sense about whether or not to cut corners on, some of these places have great deals on things like produce and condiments.
Keto Grocery List Tip 6: Skip Prepackaged Meals
Sure, prepackaged and precooked foods offer a tempting level of convenience. But they're also far more expensive than if you were to buy the ingredients separately and cook them yourself. You also have little control over nutritional value, quality or freshness.
Keto Grocery List Tip 7: Learn How To Cook
If you refuse to cook, then the first three points are pretty redundant really. The importance of cooking your own meals, for taste, nutrition and value cannot be overstated. Cooking meals in the proportions you require afford you a scale of economy that buying ready-made simply cannot come close to. Learning the basics of food preparation enables you to cook quantities as small or large as you need, with little going to waste.
Bonus:
Vegetarian & Vegan Keto Grocery List Tip:
We're actually plant-based (vegans) eater at home. And, I so, wanted to give the Keto Diet a chance. But, it was so hard. I had no idea what to eat, what to buy and how to cook. Thank God, for the internet and allowing me to find my new best friend in our keto weight loss journey. I, personally own this ebook, and it is super extensive vegetarian & vegan ebook, recipes & meal plans!
Meat Free Keto has created an amazing Intro to Vegan Keto Guide ebook. This ebook contains 69 pages of diet information, a 7 Day Meal Plan, recipes & shopping list. Everything you're looking for while on a meat-free keto diet.
The best part? This completely comprehensive 69-page ebook is only $12 – seriously! You get the meal plan, recipes & shopping lists & more for $12!
If you are not yet keeping track of your weekly keto shopping budget, these 7 tips are a great way to start cutting your monthly expenditure and start eating better food. By using your weekly list, tweaking your shop and tracking your spending, you may surprise yourself just how much money you will save on your grocery bill.
Have you tried the ketogenic diet? If so, I'd love to know if it worked for you! Feel free to leave a comment below or send me an email @ trueandpretty@gmail.com!