5+ Keto Breakfast Recipes For Busy Mornings That'll Make Being On The Ketogenic Diet So Easy
---
The Keto Diet is a great way to lose weight fast. But, sometimes losing the weight can come with a hassle, so, I did research and found several keto friendly breakfast ideas that'll help you out with your weight loss journey. Check out these 5+ Keto Breakfast Recipes For Busy Mornings That'll Make Being On The Ketogenic Diet So Easy.
Related Reading: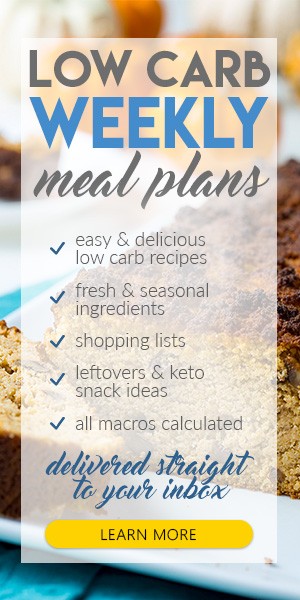 These perfect Keto Pancakes are simple, easy-to-make pancakes that make a great Valentine's day or any weekend morning.
Find This Classic Recipe Here.
2. Overnight Chia Seed Pudding
This is a super simple and adaptable recipe for overnight chia seed pudding (vegan and gluten-free). It's a two ingredient recipe for that you can make in under 10 seconds. Simply mix it before bed, pop it in the fridge, and enjoy your tasty breakfast the next morning!
Find The Recipe Here.
3. Low Carb Breakfast Burritos 
Low Carb Breakfast Burritos with Sausage and Peppers are a delicious, fast and easy way to start your day off right. There's no reason to skip breakfast when it's this fast!
Find The Recipe Here.
4. Low Carb Bagels
A recipe for low carb bagels using a coconut flour Fat Head dough. It's sure to become a regular breakfast item for those on a keto diet.
Find The Recipe Here.
DIY Almond Butter only requires one ingredient! Homemade almond butter is quick and easy to make. Make a jar and store it in the refrigerator as a healthy nut butter for breakfast.
Find The Recipe Here.
6. Spanakopita Cottage Cheese Casserole
This Spanakopita Cottage Cheese Casserole is a low carb high protein recipe.  A versatile dish is great warm or cold, for breakfast, brunch or as an appetizer or lunch.
Find The Recipe Here.
Starting your day just got better! Bulletproof coffee is an amazing way to start your keto day. Not only does it energize you, it also stimulates your metabolism, boosts focus and improves brain function. Enjoying a cup of bulletproof coffee in the mornings or afternoon gives you a boost of fat and keeps you feeling full for a long time. Avoid the hunger that may come throughout the day.
Perfect Keto exogenous ketones get you in ketosis. The beta-hydroxybutyrates (BHB) formula was designed for those on a ketogenic diet, or others who may struggle to get back into ketosis after eating carbs. Perfect Keto raises blood ketone levels, improving athletic endurance, mental performance, and energy levels. Sustained ketosis has even been known to aid in weight loss effort