Delicious Keto Snacks That Will Help You Stay in Ketosis
---
If you're used to snacking or just want a quick fix, it's helpful to have keto snacks on-hand to keep you going while still maintaining ketosis. Check out the list below.
Are you hungry on your keto diet, but it's not meal-time? Then keto snacks can be the answer. Snacks can buy you some time, allowing you to delay meals to fit your busy schedule.
Related Reading:
Have You Heard? Keto Meals Is Your Best Bet To Lose Weight Fast
Check out the greatest keto snack options below, and a few common mistakes to avoid.
The Ready-to-Eat Delicious Keto Snack List
Pork rinds – great with just about any dip you can think of
Seeds – sunflower, pumpkin, chia, flax
Laughing Cow cheese (full fat only)
Hummus – dip pork rinds, carrots, celery, peppers or your favorite low carb vegetable!
Dark chocolate or any Stevia sweetened chocolate (like Lily's or ChocoPerfection)
String cheese
Jerky
Cocoa nibs – a great, quick, sugarless alternative to chocolate bars
Nuts (walnuts, pecans, brazil nuts, macadamias)
Cherry tomatoes – relatively lower in carbs and pair well with fresh mozzarella, basil and olive oil
Avocados – all you need is a little salt for a great high fiber snack
Sardines – sprinkle some Old Bay seasoning and chow down!
Nut butters – peanut, almond, cashew, coconut
Pickles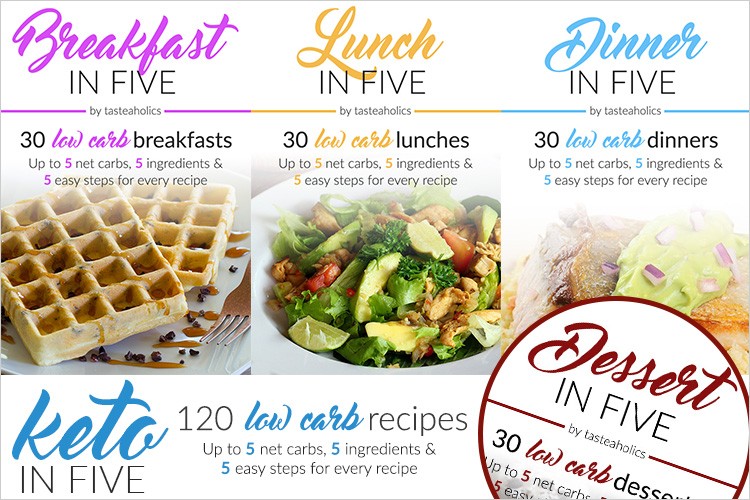 The Homemade Delicious Keto Snack List
Roll-ups – for example, salami/pepperoni wrapped around any deli cheese like mozzarella, provolone, cheddar, etc.
Celery and cream cheese
Bacon (when isn't it a good time for bacon?)
Sugar-free Jello mixed with heavy cream or whipped cream
Frozen berries blended with a few tablespoons of heavy cream
Butter (eaten with dark chocolate or peanut butter. Trust us, it's amazing)
Cucumber boats (filled with cream cheese, or tuna salad)
Make Sure Your Keto Snacks are High Fat
Since you have to be careful about not only keeping your carb count low but also moderating protein, you'll want to focus on getting plenty of fat.
A great way to do this is from your keto-friendly snacks.
The Do's and Don'ts of Snacking on Keto
There are a few do's and don'ts to pay attention to when snacking on the keto diet.
Don't:
Get caught off guard! Use this snack list so you don't find yourself unprepared and accidentally smash a bagel.
Thinking that eating prepackaged pork rinds or bars with fake ingredients is high-quality keto isn't doing yourself any favors.
Do:
Take the time to prep high-quality snacks for yourself and reap the rewards.
Stick to your macros.
#TestDon'tGuess. Not sure if a snack is keto-approved? Test your ketone levels and answer this for yourself.
Delicious keto snack ideas are endless, so get creative and share your personal favorite in the comment section.